"Never Alone: Meeting their Needs at Every Turn"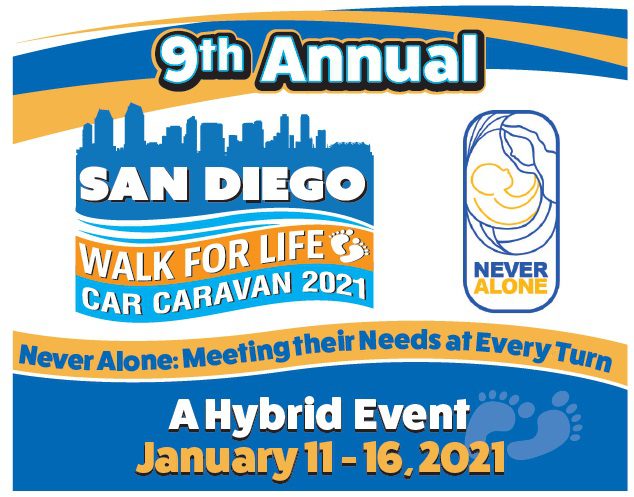 The San Diego Walk for Life will be a hybrid week-long event from January 11 to January 16th.
The San Diego Walk for Life strives to bring the Pro-Life community together for annual renewal. We strive to see a world that acknowledges the right to life for all people from conception to natural death. Every year, hundreds and hundreds of pro-life volunteers and crusaders gather together to show loyalty to the cause and solidarity to one another. You don't have to feel isolated in your fight to support life anymore — come and march with us this year!
Plan to support this year's Walk for Life event by joining us for inspiring webinars, a lively concert, an engaging Mass, and concluding with a car caravan!
---
---