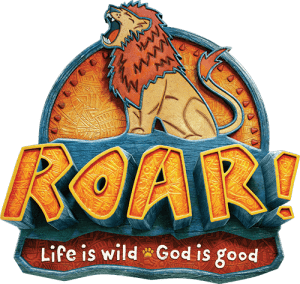 ---
July 22 – July 26, 2019    •    9:00 am – 12:30 pm
---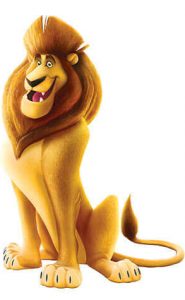 Spark Imagination With Faith-Building Fun!
This epic African adventure engages the whole herd. At ROAR, kids explore God's goodness and celebrate a ferocious faith that powers them through this wild life.
Send your kids on an impacting safari adventure!
At ROAR VBS, kids discover how God remains when life changes. Roar is filled with incredible Bible-learning experiences kids see, hear, touch, and even taste! Imagination Station, team-building games, cool Bible songs, and tasty treats are just a few of the standout activities that help faith flow into real life.
Plus, we'll help kids discover how to see evidence of God in everyday life—something we call God Sightings. Get ready to hear that phrase a lot! Your kids will also participate in a hands-on mission project!
Experiencing God's Word
At ROAR VBS, one memorable Bible Point is reinforced throughout each station, each day—making it easy to apply long after VBS is over. Featuring Bible Memory Buddies that are makers, too!
---
Contact:  Ginger Marlin • 858-653-3594 • ff@stgg.org
---
Campers:
For children in grades preschool (age 4 minimum and potty-trained) through 5th grade.
Volunteers:
All volunteer positions have been filled. Thank you for your interest!
Registration:
All spaces have been filled.  Please contact us to inquire about a cancellation list.
Cost: