"Jesus called the children to himself and said, "Let the children come to me and do not prevent them; for the kingdom of God belongs to such as these."'
Luke 18:16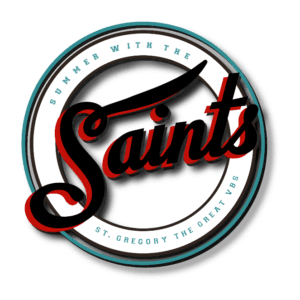 ---
July 18 – July 22, 2022    •    9:00 am – 12:30 pm
---
Learn more about your Faith this Summer with the Saints!
Go back in time to the 1950s and experience Spirit Week at "Saints" high school where you'll eat snacks with St. Gregory, make crafts with St. Luke, sing and dance with St. Cecilia, and have tons of fun!
Send your kids on a nostalgic journey with the saints!
At Summer with the Saints, your campers will learn about several virtues, and saints who exemplified these virtues in their own lives. They will put themselves into the lives of these saints, learning about the bravery, compassion, and joy they lived out daily!