URGENT NEED IN UKRAINE
Donate to Help Suffering Families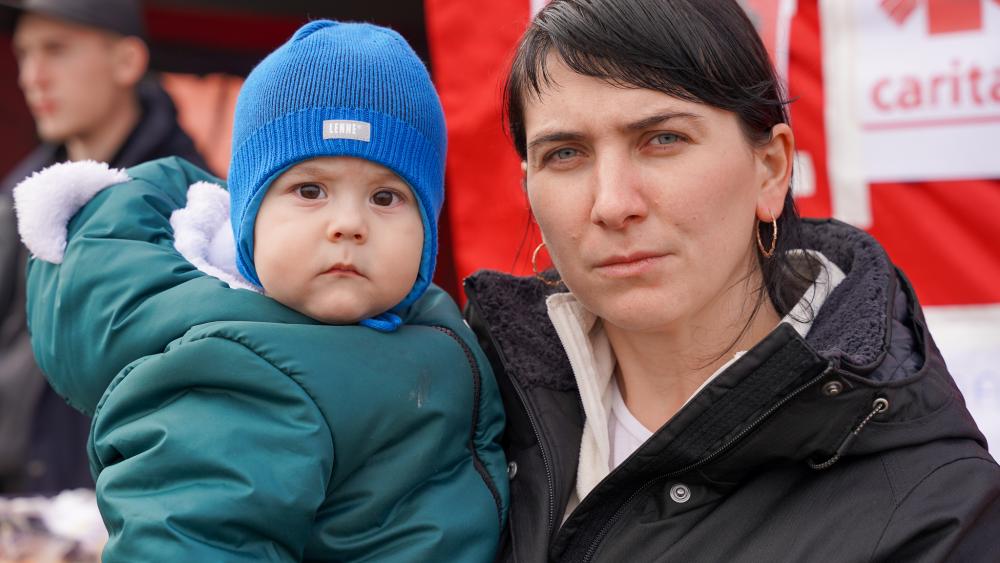 Your help is needed in Ukraine where there are already more than 2.9 million people in need of assistance!
There is great risk of additional suffering both within Ukraine and for those who are fleeing to neighboring countries for safety. CRS and their partners need immediate support to meet both ongoing needs as the situation intensifies.
Years of conflict along the eastern border have already displaced 1.3 million people from their homes and claimed 14,000 lives and now 2.3 million people have fled Ukraine. Almost ninety percent of the refugees are women and children. Throughout this time, Caritas Ukraine, with support from CRS, has been providing emergency relief and recovery.
CRS and Caritas partners on the ground are assisting across Ukraine and in bordering countries, providing safe shelter, hot meals, hygiene supplies, transport to safe areas, counseling support, and more.
The situation there is rapidly unfolding, and we could not do this work without your help. When you donate, you provide immediate assistance for your Ukrainian sisters and brothers affected by this crisis.
Your prayers and support will make so much difference. Please give a vital gift today!

---
Contact:  Parish Office • 858-653-3540 • info@stgg.org
---
Note: A second collection will be taken up at all Masses 3/19 & 3/20. Please make checks payable to St. Gregory the Great (or STGG). Thank you!