"Then he took the bread, said the blessing, broke it, and gave it to them, saying, "This is my body, which will be given for you; do this in memory of me." And likewise, the cup after they had eaten, saying, "This cup is the new covenant in my blood, which will be shed for you."
Luke 22:19-20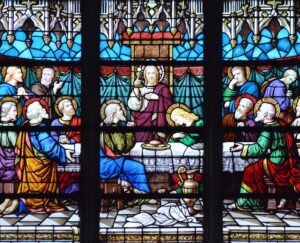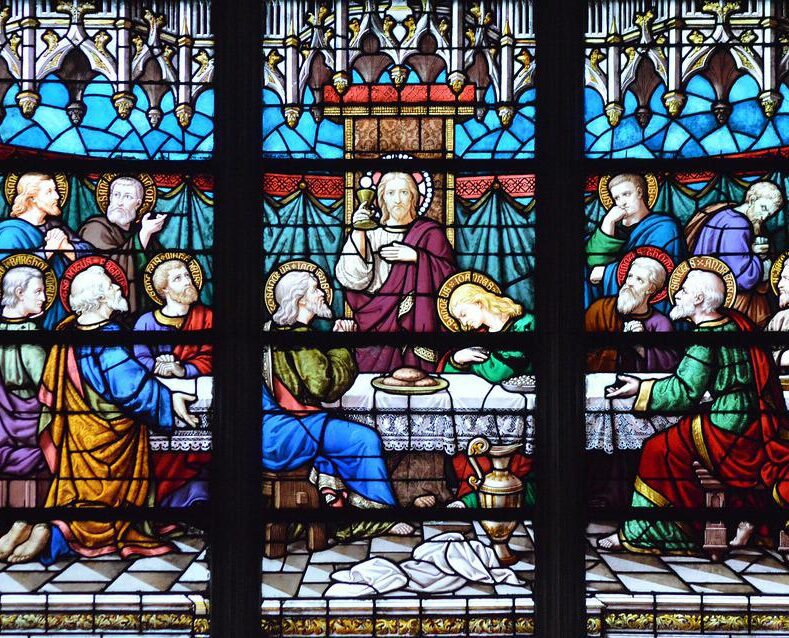 The Eucharist is the Sacrament in which Christ is truly present in the bread and wine that has been consecrated by the Priest at Mass. Although the bread and wine still appear the same, the substance has changed into the Body and Blood of Jesus. While we are not able to see Him with our eyes, we do see Him with the eyes of faith.
The roots of the Eucharist are in the Jewish Passover meal. This is the meal that commemorates Israel's delivery from oppression and slavery in Egypt. As Jesus celebrated the Passover at His last supper with the apostles, He blessed, broke, and shared with them bread and wine, proclaiming that it was His body and blood. He promised that He would truly be with them whenever they shared the sacred meal of bread and wine in memory of Him.
The Mass as we know it today is the new Passover, with Jesus offering His body and blood for the forgiveness of sin and as a sign of the new covenant. By joining at the table of the Lord, we are nourished spiritually, and become one body in Christ.
---
Contact:  Parish Office • 858-653
-3540 • info@stgg.org
---