"He took the bread, said the blessing, broke it, and gave it to them, saying, 'This is my body, which will be given for you; do this in memory of me.'"


Luke 22:19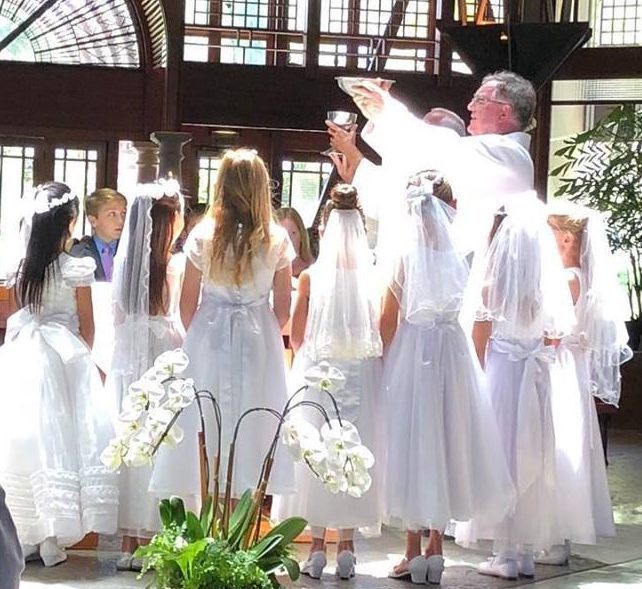 The preparation for First Eucharist, and First Reconciliation, occurs during the second year of Faith Formation, provided that the child is in the second grade or higher. Concurrent enrollment in both Sacramental Preparation and Faith Formation is required. Click here for more information regarding Faith Formation.
First Eucharist:
Before preparing to receive Jesus Christ in the Eucharist, children must first come to know and love Him at an age-appropriate level. Baptized children, who have completed one year of religious education, can begin preparing to receive their First Eucharist in the second grade. The process includes guided instructional sessions and home study materials.
First Reconciliation:
All the faithful are obliged to approach the Altar of the Lord only if they are reconciled with God and Church. It is customary that a child preparing for First Eucharist also prepare and celebrate the Sacrament of Reconciliation/Penance before receiving the Eucharist for the first time.
---
Contact:

Bella Luna • 858-653-3594 • ff@stgg.org
---