"What a joy to remember that she is our Mother! Since she loves us and knows our weakness, what have we to fear?"
Saint Therese of Lisieux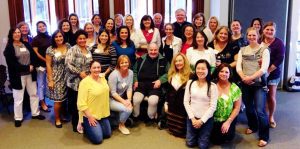 The goal of this ministry is to bring together Catholic mothers, stepmothers, and grandmothers to share and express their spirituality, find meaningful friendships, and reach beyond themselves to help others.
This group strives to foster the Christian love that is becoming of Christ's followers, specifically lived out in service to one another, our families, and our communities.
---
---