"I thank you God for this most amazing day, for the leaping greenly spirits of trees, and for the blue dream of sky and for everything which is natural, which is infinite, which is yes."
E. E. Cummings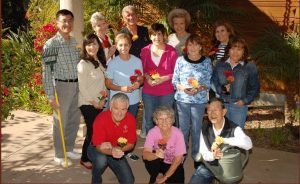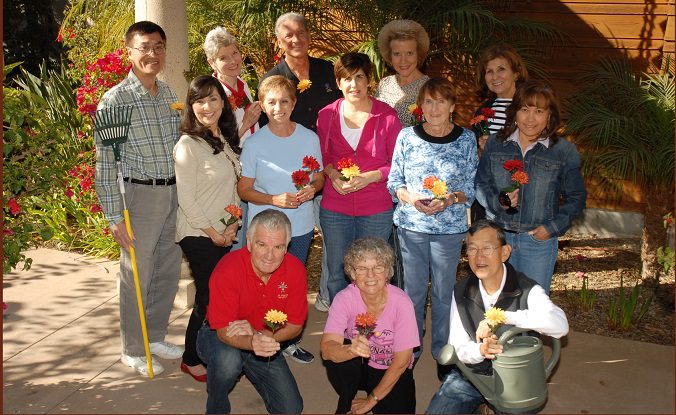 The beautiful campus at Saint Gregory the Great encompasses over six acres in a natural setting of native shrubs, plants, grassy slopes, trees and meditative walkways. Enhancing and maintaining God's creation in this environment creates an opportunity for parish stewards to participate in nature's glory and uphold its beauty for those utilizing the parish grounds.
Contact:  Michael Yang • 619-607-0875 • 001myang@gmail.com
Gardening Schedule 2018-2019
Meet in the Gathering Plaza
Please contact Michael Yang for schedule.
***Meetings are subject to change without notice. Please contact the ministry facilitator for the most current schedule.
Saint Francis Garden: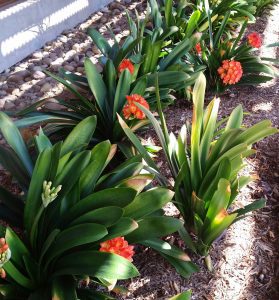 Gardening Notes:
The members of the Gardening Ministry would like to invite parishioners to visit the St. Francis Garden at the rear of the church where the entire field of Clivia are in full bloom. You can now stroll to the rear of the church via either side of the main church entrance. If to the right, you will pass by the Mary Garden and as you proceed further down the walk, you will come to a new gravel path which winds its way to the St. Francis Garden and the field of Clivias. This year's Clivia blooms started opening in late February and will last a month or so. Enjoy them while they last!