"How I would like to engrave this idea on each one's heart, Christianity is not just a collection of truths to be believed, of laws to be obeyed, of prohibitions to be observed. No, that makes it very distasteful. Christianity is a person…One who loved us so much..one who calls for our love. Christianity is Christ."
Archbishop Oscar Romero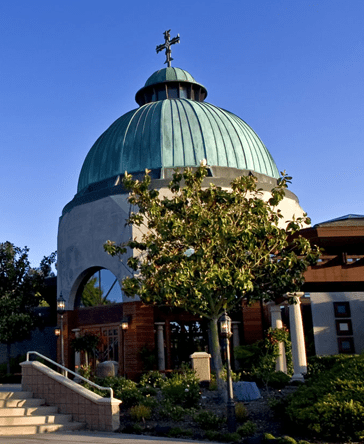 Welcome to Saint Gregory the Great Catholic Church in Scripps Ranch, a community of San Diego. Our website contains a wealth of information concerning our church community. We hope you will find this to be a helpful resource to answer any questions you may have about the Catholic Faith, this parish, or your spiritual needs.
We invite you to be a part of our worship life especially through the celebration of the Holy Sacrifice of the Mass. We pray that you will join us each Sunday for the celebration of the Most Holy Eucharist and to be an active member of our parish family.
---
Contact:  Parish Office • 858-653-3540 • info@stgg.org
---