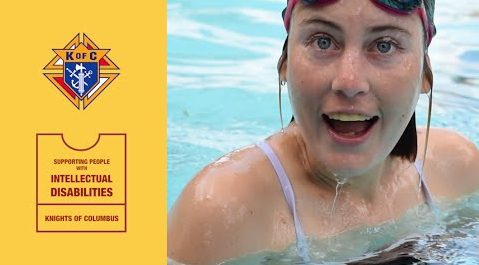 The Gospel of Jesus Christ is a radical invitation to get beyond our own self-centered worldview. Jesus announced that we are all children of God and we need to do our part to protect and liberate the most vulnerable children of God. In doing this, it is also important to remember that some of God's most vulnerable children are people with intellectual disabilities. Jesus teaches us,
"Whatever you did for one of these least brothers of mine, you did for me" (Matthew 25:40). If we truly believe that people with intellectual disabilities are God's children, how would we behave
differently?
The Knights of Columbus of St. Gregory the Great are conducting their annual drive to benefit individuals with disabilities. All of the money collected stays in the Diocese of San Diego and supports St. Madeleine Sophie's Center in El Cajon that helps those with special needs. We will be collecting donations outside the church after Mass on October 16-17. Please help us send more children to camp by making a contribution. Thank you!
---
---