Annual Collection

Backpack and School Supplies Drive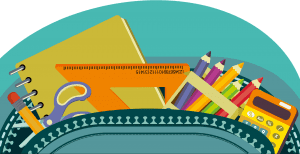 To Benefit our Sister Parish: Our Lady of Angels
---
August 6-8, 2021
---
Please help us continue St.Gregory the Great's annual tradition of helping Our Lady's students with school supplies for the new school year.
Here is how you can help:
Click from the list below to sign-up to donate items or funds. We are providing different supplies for each grade. Please scroll through and find something that fits your budget. Be sure to click the "Submit and Sign Up" button at the bottom of your screen to complete your sign-up!
After signing up, you will get an email with all the donation details including what you signed up to give and a link to your drop address (NOT CHURCH), drop-off dates, and time. The different addresses facilitate sorting by grade without too much handling.
Please drop only the listed teacher requested items at the designated parishioner's home (NOT CHURCH) anytime during DAYLIGHT hours, August 6-8, 2021.
Thank you for your generosity and assistance! You are ensuring that each student safely gets the right supplies for a successful 2021-2022 school year!

---
---