---
July 24 – 28, 2017    •    9:00 am – 12:30 pm
---
Spark Imagination With Faith-Building Fun!
Imagine a world where curious kids become hands-on inventors who discover they're lovingly crafted by God.  Each day at Maker Fun Factory VBS, kids travel through field-tested rotations that reinforce relevant Bible Points and immerse kids in new adventures.
Experiencing God's Word
At Maker Fun Factory, one memorable Bible Point is reinforced throughout each station, each day—making it easy to apply long after VBS is over.  Featuring Bible Memory Buddies that are makers, too!
---
Contact:  Ginger Marlin or Judy Roitz • 858-653-3594 • ff@stgg.org
---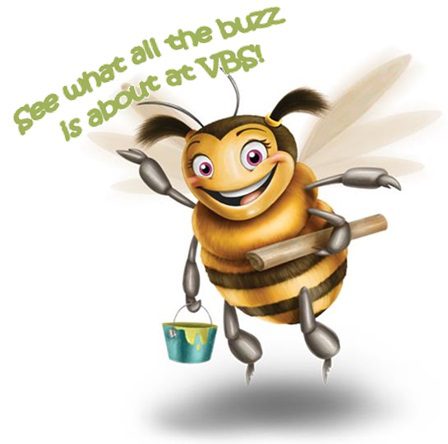 Campers:
For children in grades preschool (age 4 minimum and potty-trained) through 5th grade.
Volunteers:
All youth positions filled, please contact Judy Roitz to sign the waiting list for possible cancellations.
Registration:
Registration includes T-shirt, CD (one per family), daily snacks and crafts!
Fees:
1'st Child = $95
Additional Children = $50 each
*Please note; multiple child discount applies to siblings only.
*Adults who agree to volunteer 1 day at VBS will receive a $10 per child discount up to $20.  
STATIONS
A Typical Day At Maker Fun Factory VBS
Each day at Maker Fun Factory VBS, kids travel through field-tested rotations that reinforce relevant Bible Points and immerse kids in new adventures.
Sound Wave Sing and Play
Gear up for the day's adventure by singing fun songs and meeting "inventor" Ian!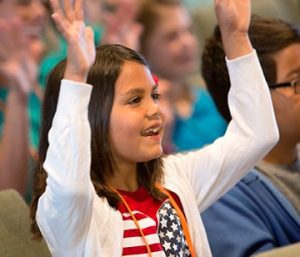 Bible Discovery
Experience each Bible story with all five senses.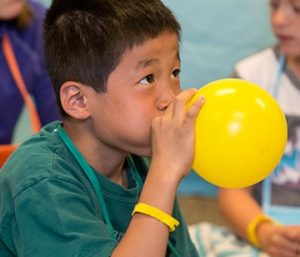 Imagination Station
Create surprising and authentic faith discoveries with Sciency-Fun Gizmos.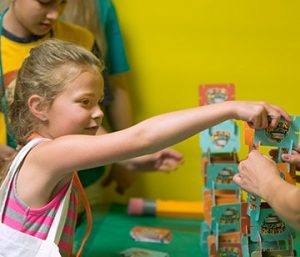 Game Makers
Play high-energy games like Right Recipe Relay or Wacky Water Way!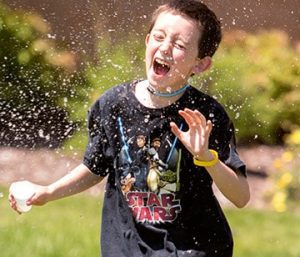 Snack Factory
All the Crews come together to eat snacks that connect with that day's key Bible verse.

KidVidTM Cinema
Watch films about real kids living out their faith in really cool ways.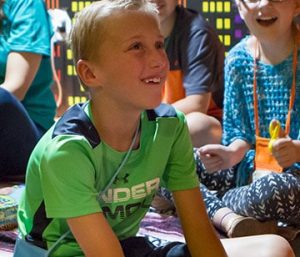 Funshop Finale
Wrap up with music, drama, science experiments, and more!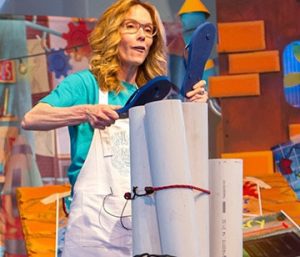 ADULT VOLUNTEERS
If you…
Are comfortable sharing your faith,
Want to bring some joy to others this summer
Have some experience working with children…
…then you belong on our team!
Interested in a volunteer opportunity this summer? Saint Gregory the Great Vacation Bible School day camp is a terrific time to help and interact with the younger children of our parish. Our VBS is loaded with fun-filled activities that bring kids closer to God. Through the different activities – singing, science gizmo/crafts, games, snacks, bible story theatre – the children learn what the Bible point of the day is and how they can live it out in their life.
The theme for this year's camp is Maker Fun Factory – Created by God, Built for a purpose. The VBS camp will run Monday through Friday on July 24 – July 28. Volunteers need to be here from 8:30 am – 1:00 pm. On Friday the camp will conclude with a Mass that starts at noon.
We cannot put this camp on without volunteers – a lot of volunteers. Work begins months before with planning, designing and assembling set decorations, making signs, registering campers, training, etc. Would you like to play a role in this year's camp? You are awarded service hours for the time that you volunteer at the VBS camp. Review the volunteer opportunities and let us know what you would be interested in. Check your dates to make sure you can commit. Please contact us for further information.